The easiest bike racks for women and retirees.
TMK FLY was designed specially for women, active retirees and anyone with a desire for a light & easy bike transport
HOW DOES OUR SYSTEM WORK?
HOW DOES OUR SYSTEM WORK?
Simple deployment on the ball with an automatic click and the possibility of folding the entire structure for access to the trunk of the car
Easy installation of individual segments using quick-release fasteners
Variability of attachment of bike or footbike frames
Carrier version for one bike and one footbike
(on request)
The most important features that make us special.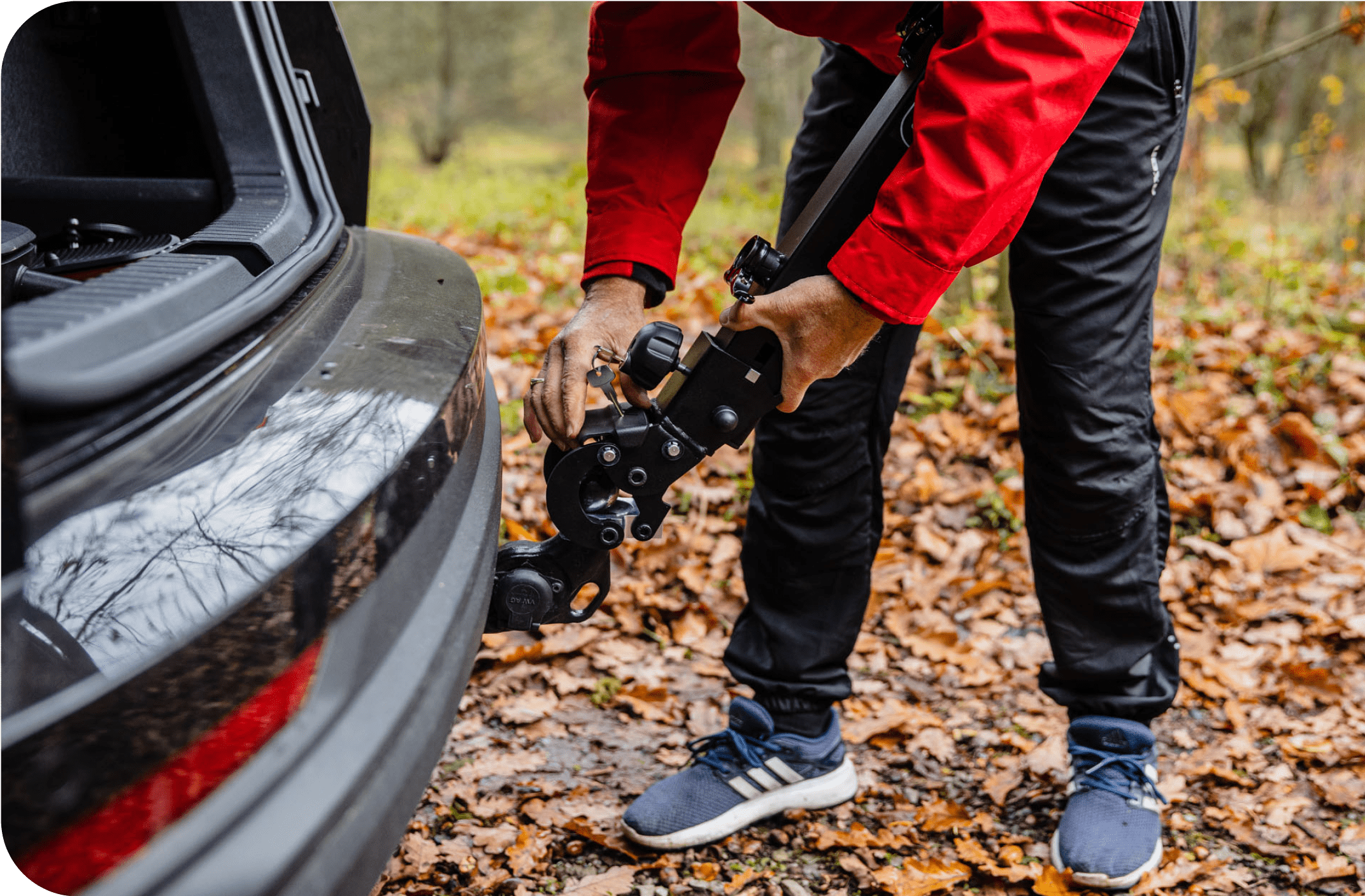 We guarantee that anyone can use our rack because there's no heavy lifting involved when mounting the individual parts. So no more worries, just enjoy your trip.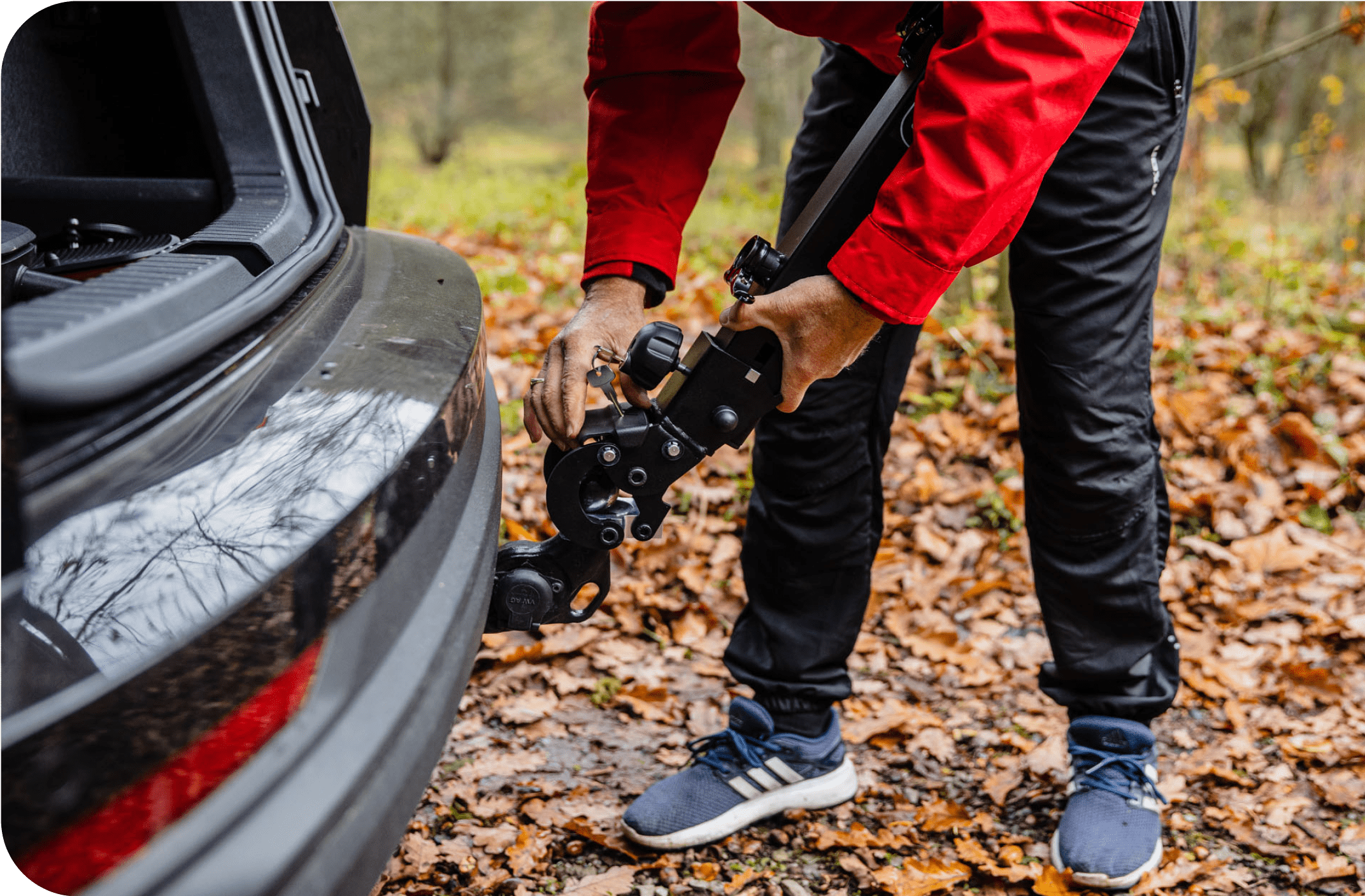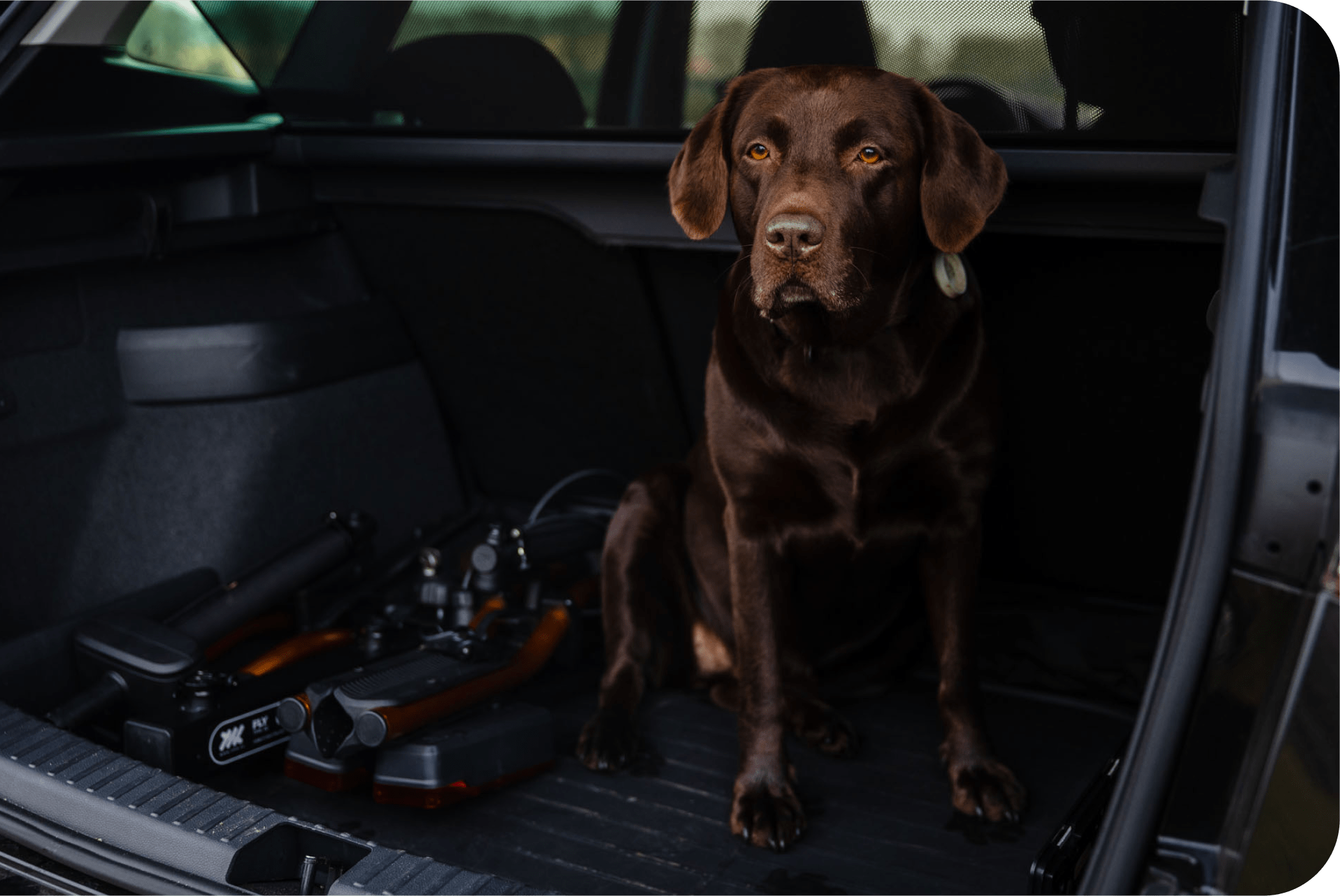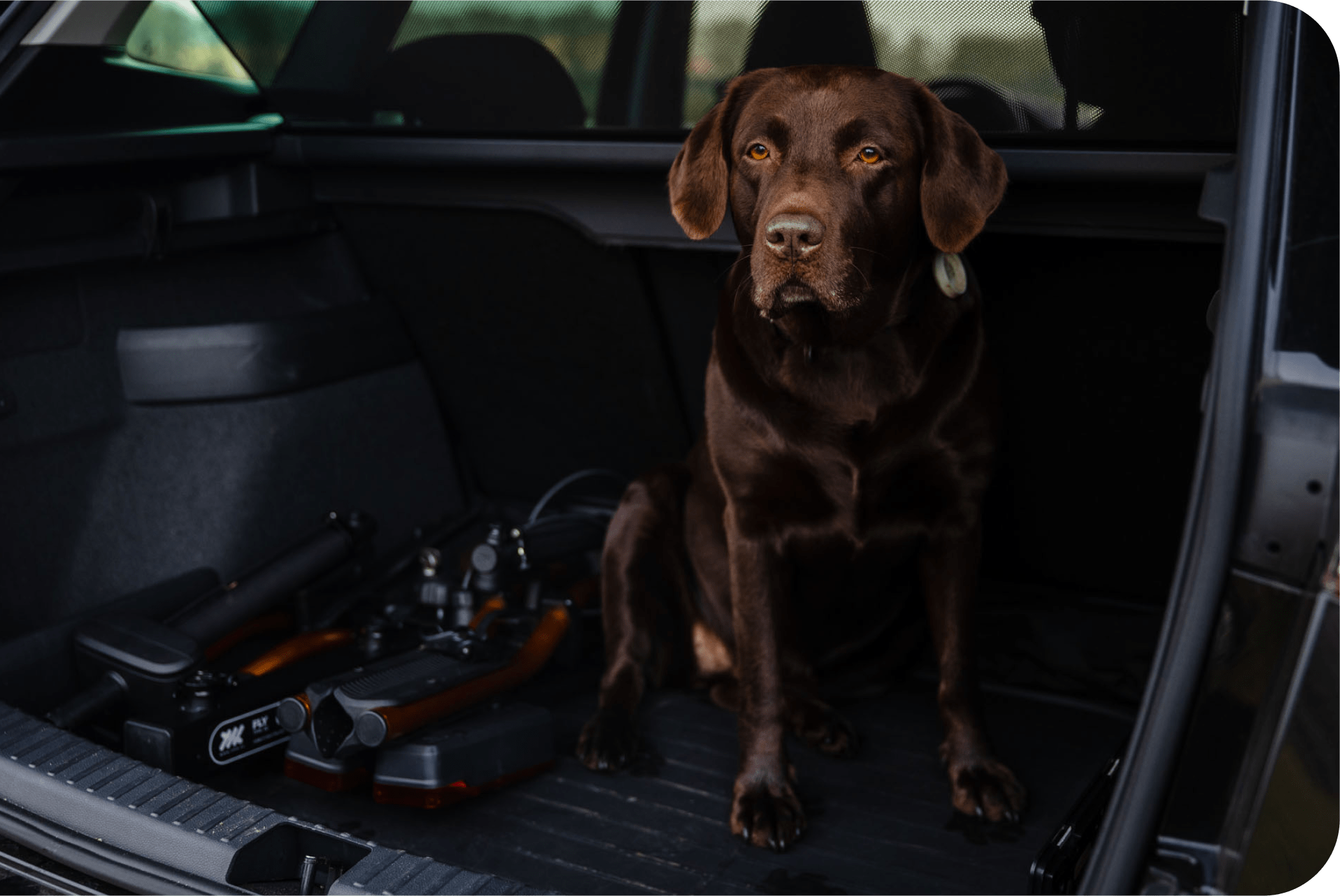 Thanks to the compact size of the folding system, the entire construction easily fits in the trunk of a car. Just take it out of the bag, unfold it and you're good to go.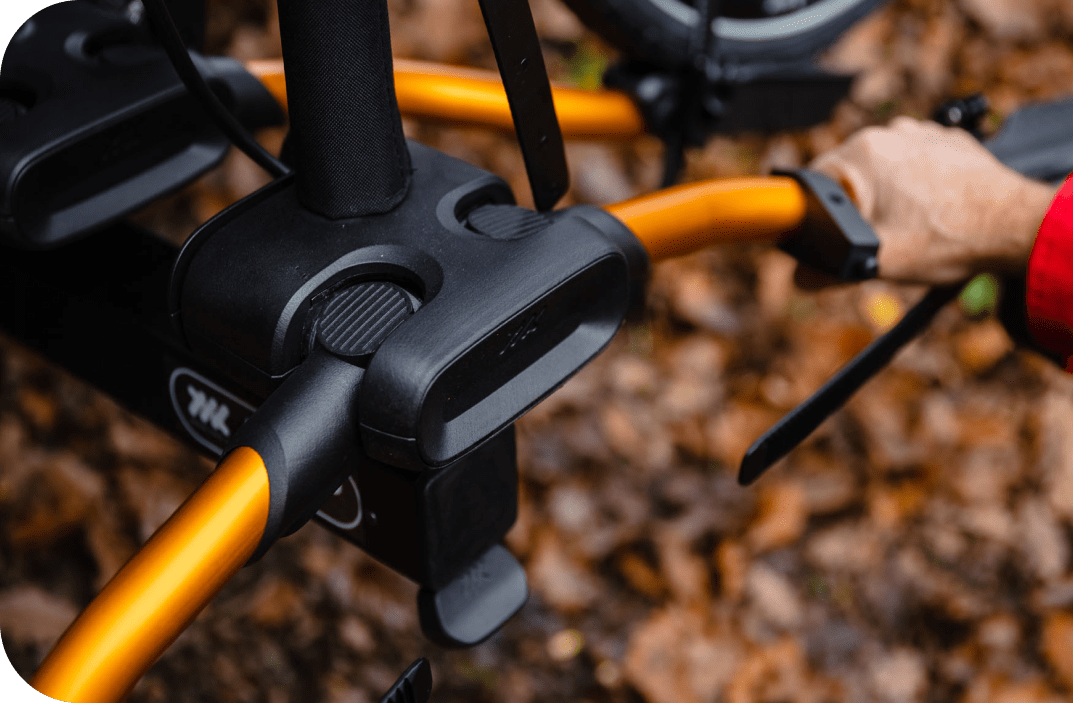 Go cycling in style! We know that design matters these days, which is why we designed our bike rack in accordance with the latest trends in the automotive industry.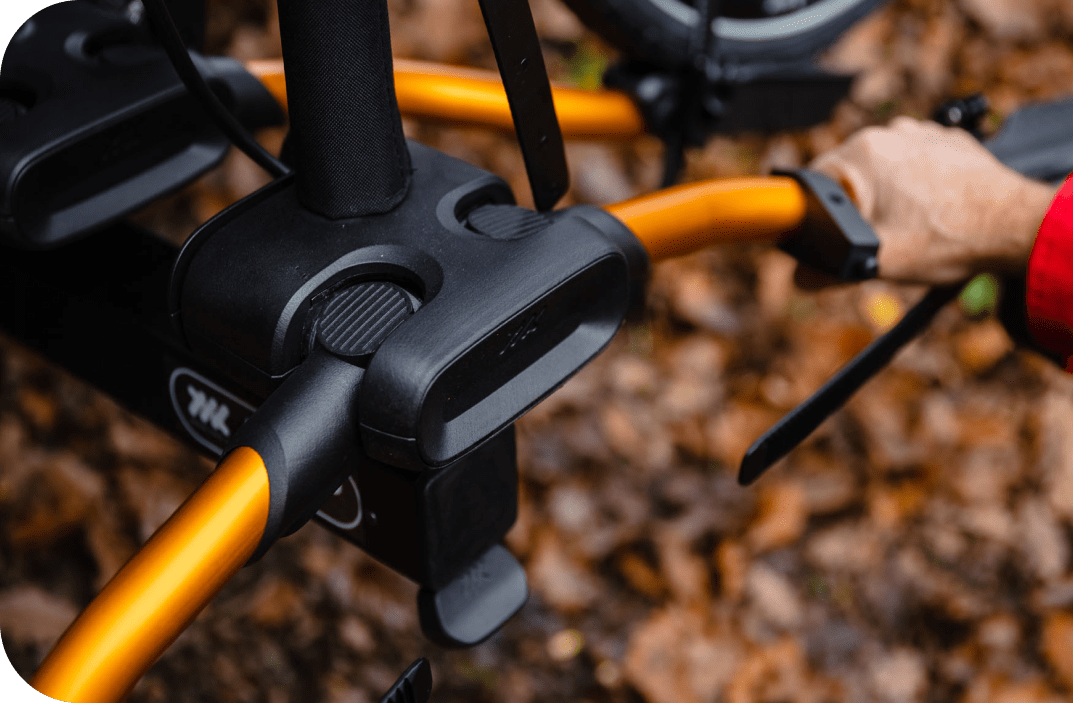 WOULD YOU LIKE TO KNOW MORE ABOUT OUR PRODUCTS?
List of partners where you can check out and purchase our products.
WHO WE ARE AND WHY WE DO IT